The LAtest Equipment for the best clean!
We are now using a brand new industrial strength vacuum with the latest up to date emissions on the diesel powered engine which also allows us to have 240 psi of air for the best possible way to clean your ducts.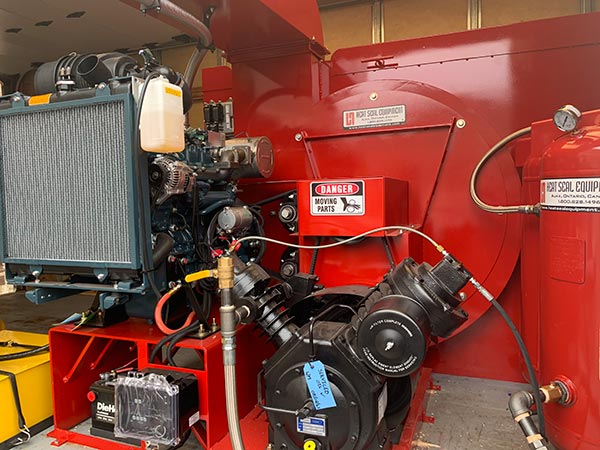 Truck-Mounted Duct Cleaning Equipment
Tennant Duct Cleaning uses truck-mounted duct cleaning equipment from our power supply. Introducing compressed air, along with a variety of cleaning utensils into each supply and return, the dirt, dust and debris is then driven to 8-10″ diameter vacuum hose attached at various points of the ductwork system, which becomes contained in the HEPA filter vacuum container located in our truck.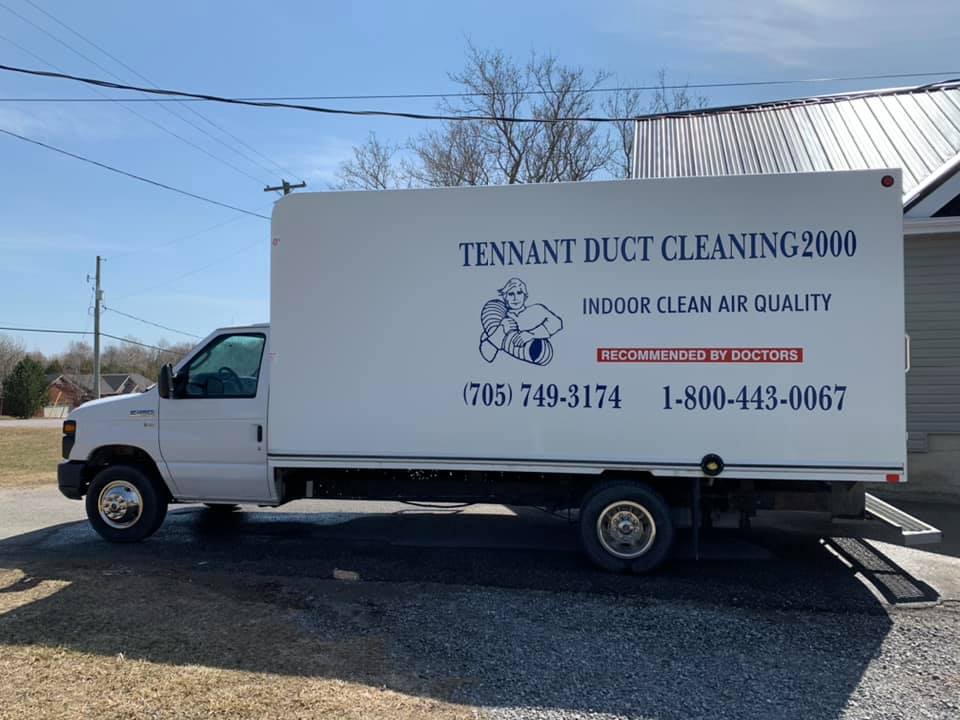 This process is characteristically different from using shop-vacs or carpet cleaning equipment, which introduce vacuum hoses into each register.
To learn more about our duct cleaning services in Peterborough and throughout the Kawarthas, contact us today!
Our inspection camera is used to record live video during the vent cleaning. It is also used to pinpoint any obstruction in the vent system or repairs that need to be made.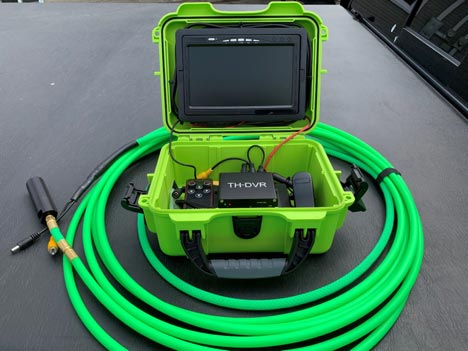 Each register cover, grill or diffuser and boot are removed and washed by hand in an environmentally friendly citrus orange solution, eliminating any contaminates present from everyday living.
Complete & Thorough Cleaning
The furnace unit cabinet, blower and air conditioning coil are also hand washed and fan blades brushed to a clean smooth surface. Filters are cleaned or replaced, as well as other relevant equipment to the heating system, including humidifiers, air cleaners, and air exchangers.
If your occupied space relies on return air from a ceiling plenum, our technicians will HEPA vacuum to be sure your system does not immediately re-contaminate.
Door seal to protect the house from elements.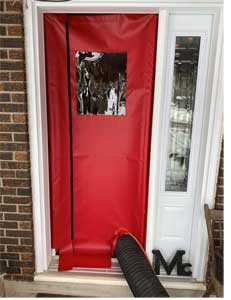 Tennant Duct Cleaning can assist you in setting up a protocol that makes good common sense.
No matter what your need, Tennant Duct Cleaning guarantees your complete satisfaction.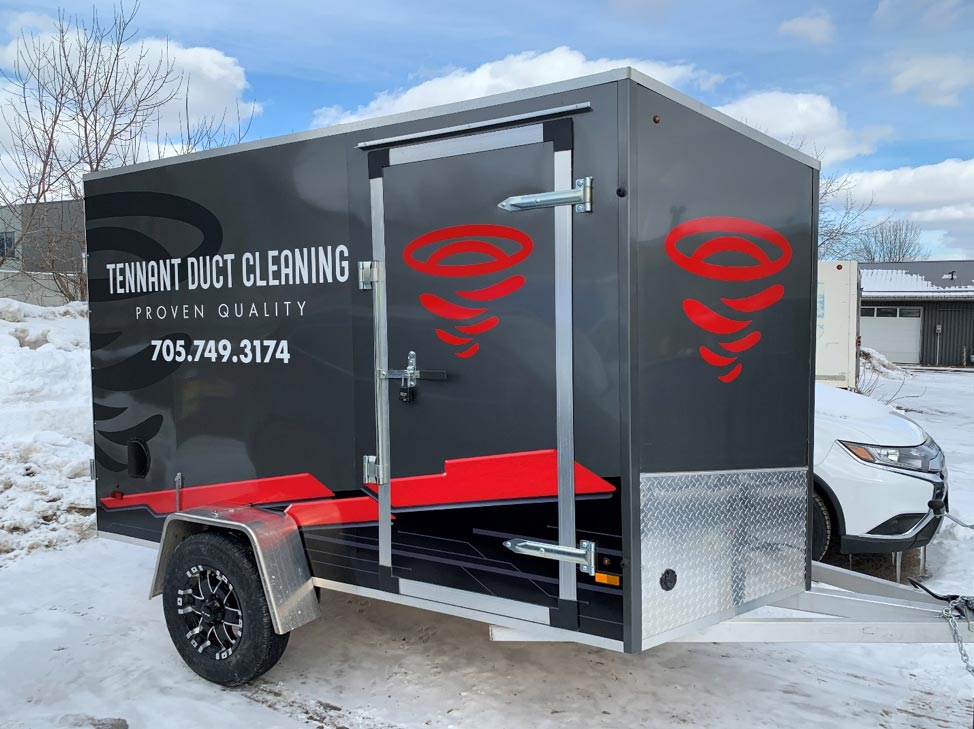 We offer unique services.
Compressed air is distinctly different from passing compressed air over the register. We hand wash and brush clean to create a smooth surface for improved air flow.